Workplace Active Shooter
Workplace Active Shooter training is an important cosideration for any business … large or small. An active shooter is defined as an armed person who has used deadly force and continues to do so with unrestricted access to additional vctims.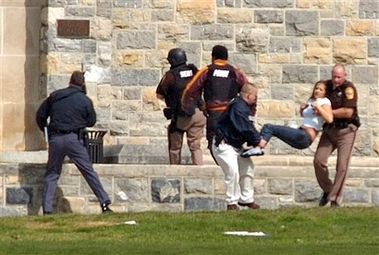 While the odds of being involved in an active shooter event are low, the impact when it does occur is so extreme and violent that more and more companies are recognizing the need to develop active shooter response plans and policies, and to train their employees for this possibility.  Keep in mind that most Law Enforcement professionals maintain the attitude of not "If", but "When" it will happen.
Tactical Safety Institute offers "Workplace Active Shooter" training and /or Emergency Response Plans to companies and educational institutions throughout South Texas. Our training presentation is designed to provide each participant with the best practices on how to reduce risk and, if necessary, how to respond and recover from an active shooter situation in the workplace.
.
Description
This riveting, 60 minute presentation (approximately) addresses planning, response, and recovery from the corporate, college/university, and law enforcement perspectives.  It focuses on the behavior/actions of active shooters and the pathway to violence.   However, the main focus will be on actions to take should an Active Shooter enter the workplace.  Without a doubt, these critical actions within the first few minutes will save lives!
Cost: Based on group size, number of presentations required, and size of facility.  (Very Affordable)
Duration: 1) Group Presentation: Approximately 60 Minutes.
2) Building Walk through Assessment: Varies by Location and Facility.
For Details and Full Discussion About This Course and Services, Send Requests To:
INFO@TAC-SAFE.COM