Looking for a CHL or Texas License to Carry certification class in San Antonio? Our certified staff has over 50 years of combined teaching and Law Enforcement experience and is uniquely qualified in Texas CHL / License to Carry Certification.  Our half-day Concealed Handgun Classes get San Antonio residents certified fast at extremely affordable rates.  Protect your family today with training from TX DPS certified instructors!
---

---

Congratulations to T. Lambert as our Nov 2015 drawing winner!  See you soon!
---
The GUN SHOP is OPEN!  

Shop for firearms, ammunition and supplies while on break during your Concealed Handgun training.  Purchased firearms can be ready for use during your CHL course of fire!
---
Many customers choose to get their Texas Concealed Handgun License as their first defense option.  Our San Antonio CHL classes include all applicable range fees associated with the Texas Concealed Handgun License proficiency course of fire.  Getting your CHL has never been more affordable!   An extremely effective second option is either Pepper Spray training or Stun Gun training.  Both are great alternatives for those that choose not to have a handgun (Texas CHL) in the home.
---
                  OUR GUARANTEE
If you don't feel you received quality training, we will gladly refund your money!  That's how confident we are in our training programs. Our veteran instructors have a minimum 10 years of experience in the classroom and anywhere from a Bachelor's degree, up to a Master's of Education degree.
---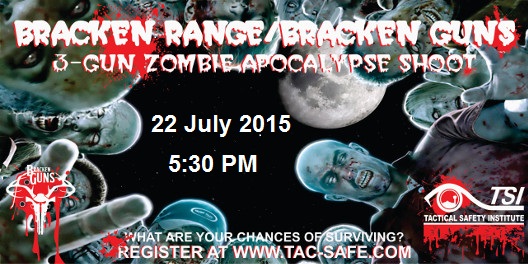 ---